Are you looking to for a builder in Kerikeri to renovate your new home? or has it been on your to-do list for a while? Begin with a Design-to-Build meeting with Atama, to get all your questions answered and to get clarity on how to turn your ideas into a reality.
Are You Looking For a Builder in Kerikeri or the Northland Area To Build Your Dream Home? The investment you make in your home is the biggest you'll make in your life, which is why we guarantee every step of the building process from concept to completion.
CERTIFIED PLANS
We offer a wide range of architecturally-designed house plans which capture the essential essence of a classic Kiwi home. These are ready-to-build or can be customized to suit your needs, and we can assist you throughout the entire process.
LEADING HOMES, BAY OF ISLANDS MOST TRUSTED BUILDER
Leading Homes are members of the New Zealand Certified Builders. Certified Builders have strict criteria for  membership, only  allowing trade qualified, suitably referenced applicants to join. Using a Certified Builder, you can relax knowing you have quality professionals working on your valuable home.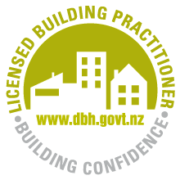 Certain projects require an LBP do complete the work. Work involving the building structure, weather tightness, and design of fire safety systems are all required to be completed from a Licensed Building Practitioner. This covers work that is critical to the integrity of a building, for example its envelope and structure. These changes were made to the Building Act 2004 and was brought in on March 2012.
Being part of Certified builders gives our clients extra piece of mind knowing that they have the best Builders Guarantee around.  The Halo 10 Year Residential Guarantee is underwritten at Lloyd's of London. Lloyd's is the oldest
and one of the largest insurance underwriters globally; underwriting insurance risks throughout the world. 
Health and Safety is something we take very seriously especially with new homes and renovations.  Leading Homes is dedicated to ensuring a safe work environment through all projects at all times